Original article here.

Seriously, what has puberty done to me?! The non-stop growing acne, pimples, blackheads and even whiteheads.. They are just awful and painful to watch. I have tried many different pimple creams, etc. But none of them seemed to be really effective. Not until when I was recently invited by Innomed Asia and Cozycot to blog about a great technology invention - Theraclear, an award-winning acne therapy! I was sponsored to one treatment - and I'll be sharing my experience with you here...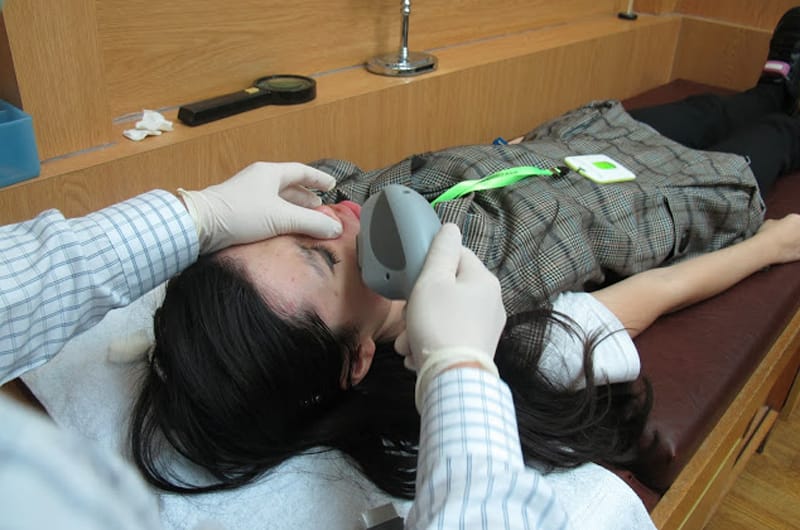 So what is Theraclear, you ask? Well, this may just be your solution to end your pimple/acne sorrows. With just one single treatment, you will be able to see immediate and visible results - and the price isn't that expensive! Ah, I know what you are probably thinking... "This is just too good to be true..." (Because that was my initial reaction too!)
Theraclear promises these benefits:
No pain.
Fast 10 minute treatment
Noticeable visible improvement after 1st treatment
Effective on mild to moderate inflammatory acne, commodenal and pustular acne
Requires no pre-treatment gels or anesthetics
Personal treatment insert maintains hygiene and reduces risk of cross contamination
Now...I shall put my personal experience about Theraclear to the test and... Here comes my honest review.
The Theraclear tool working its magic on face.. (The feeling was just like having an air sucker trying to suck the life out of your face.) Well.. It did not really hurt for the first few minutes..
Read full article here.